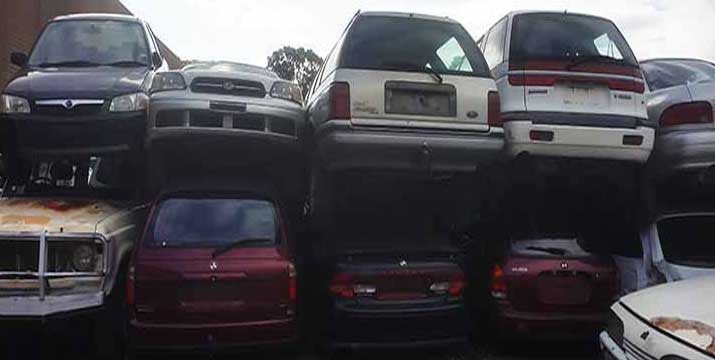 Have you ever thought of changing some parts of your car because it starts to show age and does not function the way it should be? If yes, the only problem that you may be facing is the prices of car parts since some of it is highly expensive. People tend to go on a much cheaper car parts since it works within their budget and will not cause their finances any dilemma.
Especially in Melbourne Genuine new car parts from car parts dealers are really expensive. Then you get an option of Repco, but the problem is they dont and cant carry all the parts.
If you want to have car parts that will work within your budget, you can find them at General Japanese Spares. We are your solution when it comes to affordable car parts that are integrated with great quality.
General Japanese Spares is always ready to find the car parts that every resident of Melbourne can run to whenever they need car parts that work within the budget and will not cause any problem. We only want the best for our customers thus; we never get tired of finding cars that have been damaged where we can still find car parts that are still in its best condition. Even though that we acquire the car parts from accident hint cars, we are meticulous when it comes to their parts and we only consider the ones that are still functioning well and will not cause any issues to the user.
Why Choose Car Wreckers to Find the Car Parts that you need
1. Knowledgeable / Car experts
Car wreckers are more knowledgeable when it comes to car parts than any other individual. They know how to choose which parts are still in its good condition or which should be dumped right away. Also, they know how they can take the car parts away from the cars that are greatly damaged by accidents.
2. Can market your car – If you want to sell it 
If you have old cars that you want to be sold or if the car was damaged which gives you a hard time to market it, seeking the help of car wreckers is the best answer. They can easily sell your old cars.
3. Help in keeping the environment safe
You can expect from car wreckers that car wrecking is not a problem. Since it is their job, they can perform it properly, safely, and correctly which will not cause you any harm. Australian laws on environment safety forces car wreckers to follow define safe practices while wrecking a car and dispose the waste in a proper way.
4. Can provide original car parts
Whenever you plan to buy car parts in the market, you are not guaranteed if the car part is authentic or not but with car wreckers, they can quickly identify if the car parts are original or not. Obviously thats what they live upon right.
5. Car parts are affordable from car wreckers 
When you buy car parts in the market, you can expect that the price is expensive but when you buy them from car wreckers, you can expect that the prices are discounted and will not cause your pocket some burden. The price different between wreckers and car parts dealers is huge. You can get the same part at half price with upto 3 months warranty.
6. Disposes your old and damaged cars with car wreckers
When you feel that your car need some disposable but doesn't know how to,, just ask the help if car wreckers and they will do ways to quickly dispose your old cars.
7. Helps you earn money
With car wreckers, you are guaranteed to earn some money since they buy any kinds of cars. With them, you will also earn money and can also purchase again some of the car parts if you need them.
Thus, if you want to have the best car wreckers who will help you effectively and successfully in Melbourne and Victoria, Australia, General Japanese Spare is here to help you!
About Rapid Car Wreckers
Rapid Car Wreckers is one of the leading car wreckers of Melbourne region. Serving entire area, Rapid Car Wreckers buys all types, makes and models of cars for instant cash and provide free car removal. We wreck cars for parts and scrap metal.
All cars are bought after assuring true ownership of the car and legitimacy of the seller.